JAPANESE FOOD DELIVERY
SUSHI A Denia and surroundings
If you are near Denia and you fancy sushi, count on us. Thebest sushi delivery in Deniayou will find it in Sushiber. As a reference restaurant inJapanese food, we offer you a super fast home delivery so that you do not have to give up your favorite dishes when you cannot or do not feel like moving. We also make a difference with the freshness of our products - We do not have prepared trays, but our chefsthey cook at the momentyour order with food of the highest quality and respecting hygiene and safety processes.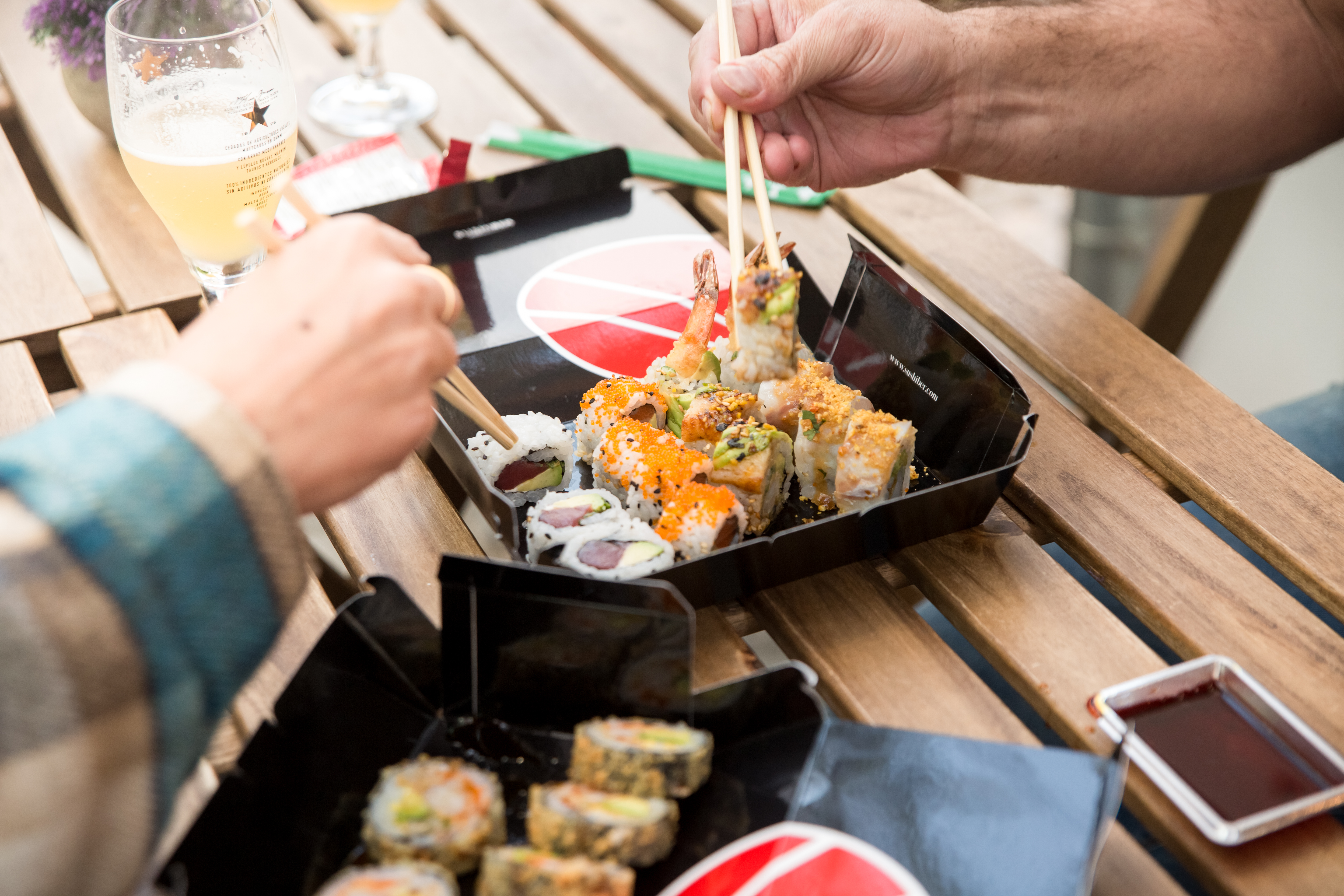 From our beginnings we have believed in our product and way of working to be able to bring you all our quality and freshness from our bars in Paseo Saladar and Els Magazinos wherever you tell us. For this, you will only have to see the Take Away letter and order via WhatsApp 647617878 or through our own online store. Since we DO NOT prepare anything in advance, you will have to be a bit proactive and not wait until the last moment to order, you can leave a comment for what time you want your order and we will have it ready.
In case of being a collection in any of our premises there are no minimums and extra charges but in the case of wanting an address, you have to know that we have a minimum price depending on the areas and an extra delivery charge so that we can take the order to you. . You can consult these charges without obligation through our contact number.
Let's talk about our usual delivery areas in Denia and its surroundings. To begin, we have to bear in mind that our premises are located within the urban area of ​​Denia.
The entire radius of the city center and what is located within a 1.5km radius of our premises will have a minimum of € 25 and € 2 shipping to be able to make the shipment.
In the case of Las Rotas, as long as it is further from the Port Denia hotel. You will have a minimum of € 35 and € 3 shipping. In the event that it is at a distance greater than 3.5km, a minimum of € 40 will have to be applied and a surcharge of € 3 for shipping.
Montgó area (Santa Lucía), in this area we will have a minimum of € 35 and € 3 shipping, until the crossing between C. Merle, C. de Santa Llúcia and C. Corral de Calafat where we will need a min. € 40 and € 3 cost of the home.
Pedrera area, all orders that pass from MasyMas will have a minimum of € 35 and € 3 shipping. In the case of the Marquesa area and surroundings, min. € 45 and € 4 shipping.
Les Marines up to km 2 will require € 35 minimum order and € 3 shipping. If it exceeds this km and does not exceed km 5, the minimum will be € 45 and will have a postage of € 4. If you exceed this km you will have to check the availability of the distribution, with a minimum of at least € 60 plus € 5 of distribution.
La Xara and Marina Salud, for orders that comprise the territory of La Xara and its surroundings, will have a min. € 45 and € 4 shipping.
Ondara and surroundings, min. € 50 and € 4 shipping.
We have made these changes in the minimum orders and shipping charges in order to make improvements in our delivery, adding new distributors and shortening delivery times. These times are delayed between 30min and 60min depending on the distribution areas and the saturation of the moment. At the time of the order, we will try to give an estimated delivery time that usually oscillates about 15 minutes up or down.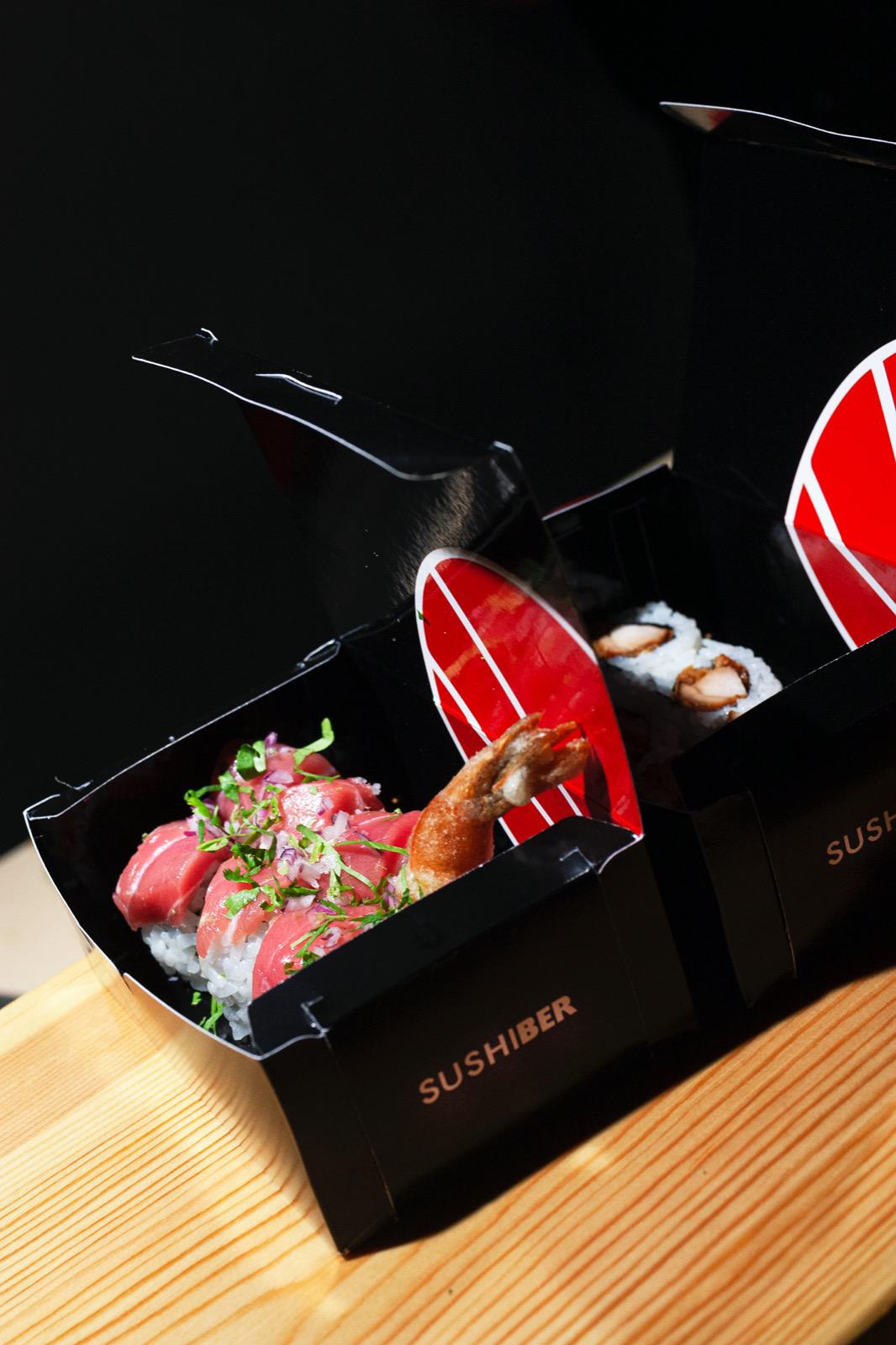 Payment Methods? In case you don't know, at Sushiber we have an online store where you can place your order quickly and safely. Make the payment for it and forget about everything else. But, in case of placing your order via whatsapp our distributors always carry a dataphone to be able to make the payment with credit card, cash and if you wish with Bizum to our same whatsapp number.
orders en route !!!
For a long time, many of you have asked us, repeatedly, if we only delivered in Dénia, why did we not go any further, to let you know if we started to reach X places ... All this has made us wonder if it was possible We have made an effort to reach all the places that have demanded us the most and with this objective we have created a weekly calendar where we will make an EXCEPTIONAL DELIVERY every day in addition to our deliveries to the usual areas.
So, in Sushiber we will distribute in Dénia, La Xara and Ondara every day of the week !!!
These deliveries will be made within the hours our restaurant is open, you can check this time on our social networks (Instagram and Facebook) and on Google.
The only thing we ask is that you be proactive and try to place your orders in Dénia in advance of at least one hour. In the event that you order from Ondara or its surroundings, we advise you to order at least 2 hours in advance so that we can ensure the distribution of your order.
And what are we not from Dénia? All orders from outside Dénia must be made before 19:00 in the afternoon of the same day, be proactive. These exceptional deliveries will be made in a single trip. That is, they will leave our restaurant at approximately 8:00 p.m. and they will be distributed according to the distance and optimizing delivery times. Thanks to this operation, it allows us to distribute all the orders en route before 9:30 p.m. arriving at places like Grao de Gandía.
→ On WEDNESDAY we will deliver at home in Pego, Oliva, Alquería de la Condesa, Piles, Miramar, Bellreguart, Daimús and Gandía, many of you have asked us and it was your turn!
→ On THURSDAY we will arrive to Benissa, Teulada, Moraira and Benitatxell.
→ On FRIDAY we expanded Pedreguer, Jesus Pobre, Gata de Gorgos, La Sella, Beniarbeig.
→ SATURDAYS will enter the El Verger, Beniarbeig, Pedreguer, Gata de Gorgos and Xàbia delivery area.
→ On SUNDAYS we will also distribute in Pego, Oliva, Alquería de la Condesa, Piles, Miramar, Bellreguart, Daimús and Gandía.
If you are outside of these municipalities, do not hesitate to contact the Sushiber team to make the en-route delivery of your order possible. In many cases we stay at intermediate points to be able to make the delivery to all those places where we cannot reach.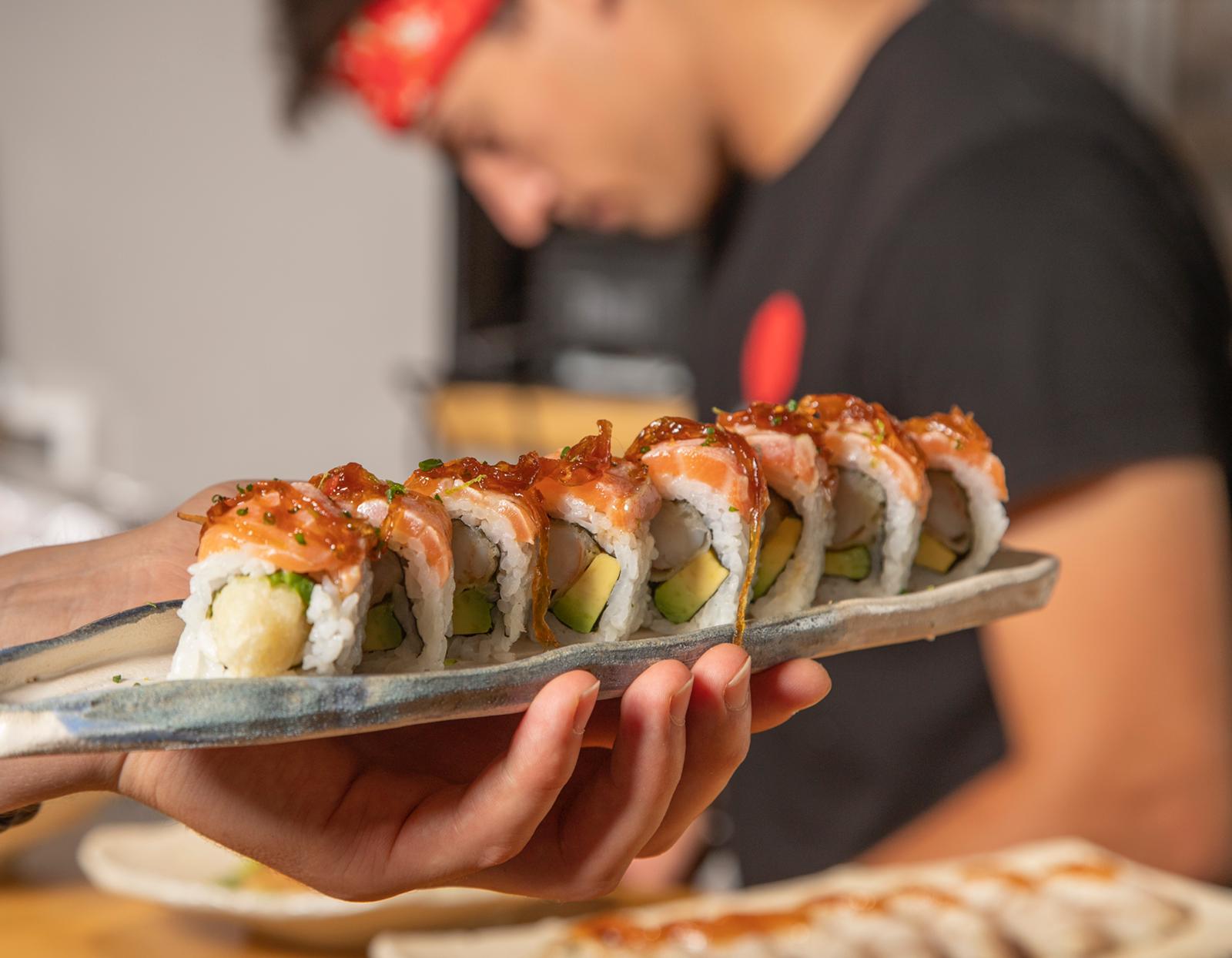 From Sushiber we are trying to devise a fixed calendar for our delivery areas so that everyone can enjoy the best Japanese food to take away. So far we are going to try this calendar, we hope you like it, tell us what you think and if you would change anything.
Finally, we would like to emphasize that all orders that are for remote areas of Dénia have to be proactive and order food before 19:00 on the same day. This command can be carried out by phone or through WhatsApp at 647617878. BECAUSE IT WILL NOT BE POSSIBLE TO DO IT VIA THE WEB.
Thank you all for trusting us, we hope you like the changes introduced since this way we can ensure a quality service and at the same time increase the towns where you can enjoy our sushi.